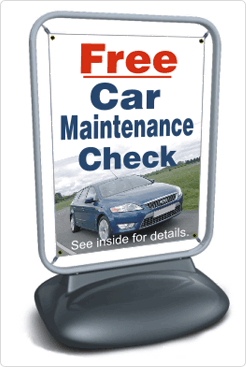 Fourcourt Signs are a cost effective way of promoting your dealership to passing trade. 

We stock a large range of competitively priced forecourt signs that can be supplied blank or with graphics and posters. 

The fourcourt signs which take posters are easily interchangeable, enabling you to constantly change your advertising. 

Our Fourcourt Signs are wind resistant and are competitively priced.  Fourcourt Signs can be supplied in various sizes subject to requirements please ask for details.